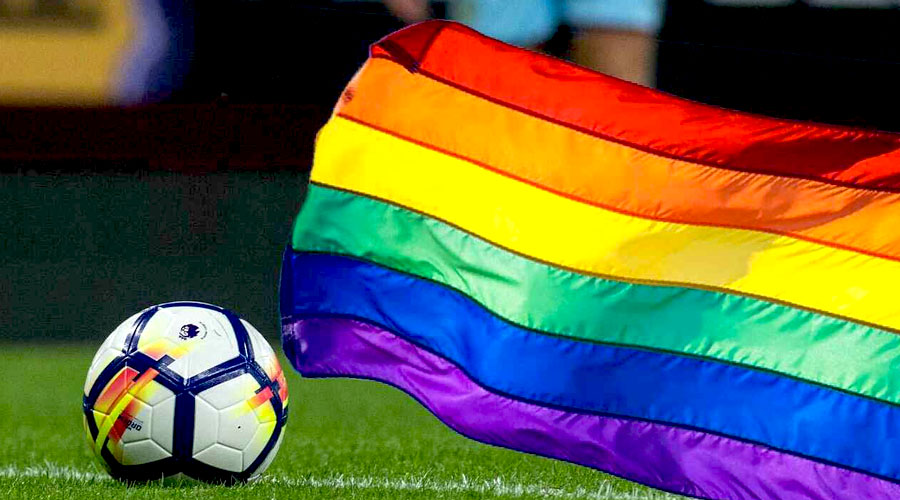 Screening and talk: Being a footballer and gay, let's break the taboo
…strongholds where an absolute taboo prevails regarding male homosexuality. Although there are more and more female activists (such as Megan Rapinoe in the United States or Mapi León in Spain), examples of active male soccer players are counted around the world on… a single finger, in the person of Josh Cavallo. A shocking situation that the next Soccer World Cup, in Qatar, will apparently not improve at all.
To talk about this situation, we will screen the documentary Being a footballer and gay, let's break the taboo by French activist Yoann Lemaire, followed by a talk with two experts from the sports world and the director of FIRE!! In France, and with two million affiliated footballers, Yoann was the only one to make his homosexuality public 10 years ago and he was expelled from his team because of that. Since then, he has campaigned for a change of practices and mentalities in amateur and professional soccer circles. His exciting documentary, in addition to telling his own story, gives voice to the most important players and coaches in French football, including in particular an exclusive interview with Antoine Griezmann, 2018 world soccer champion, who talks about the urgency of acting against homophobia in the world of sport.
Talk after the screening with:
> Toni Travieso Rodríguez, vice president of the Barcelona LGTBI sports club Panteres Grogues
> Henry de Laguérie, French journalist based in Barcelona; general news and sport for the written press, radio and television (Radio France).
> Antoine Leonetti, director of the Mostra FIRE!!
With:
With: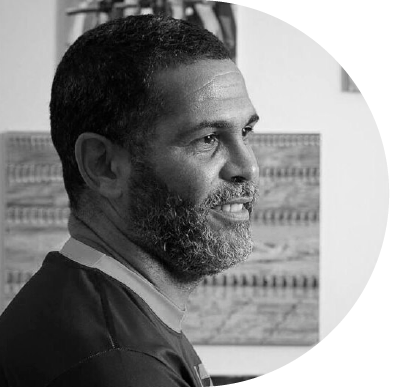 Y:
Y: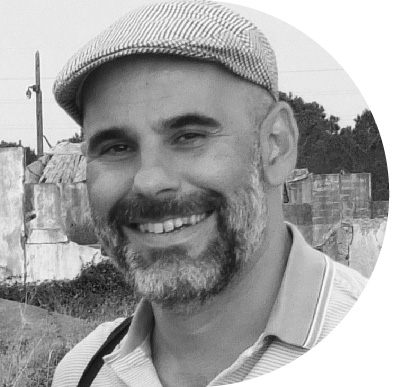 Moderator:
Moderator: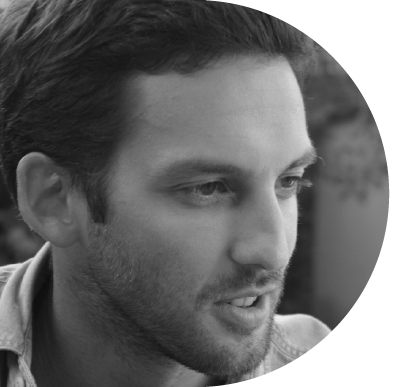 MODERATOR
Henry de Laguérie, French journalist based in Barcelona; general news and sport for the written press, radio and television (Radio France).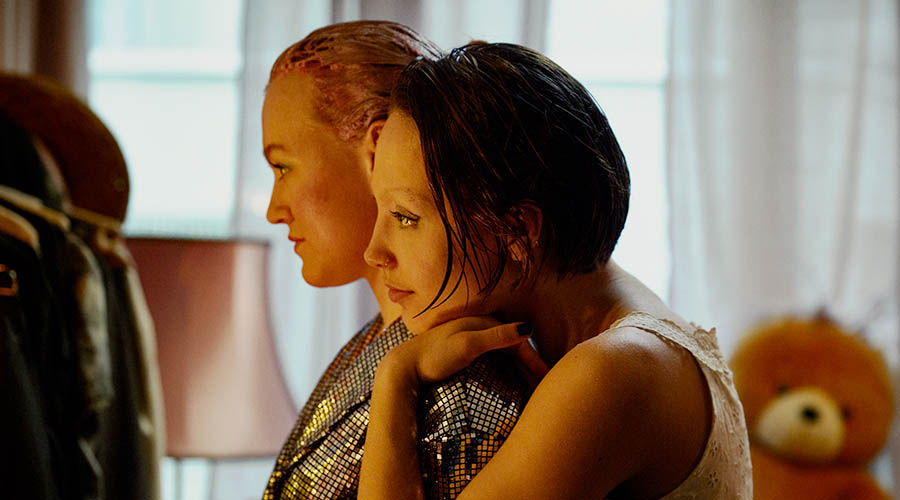 Round table: How to represent the unrepresented: LGTBI inclusion in the film script
With Zaida Carmona Moderada, Ferran Navarro-Beltrán and moderated by Alba Laguna.
…in the audio-visual world in general and in the cinema in particular, despite the cliché according to which "gay" characters abound in films today. The ODA (Observatory of Diversity in Audiovisual Media) pointed out in its 2020 report that the presence of LGTBI characters in the analysed movies and TV series is only 7.1%, falling even to 3.8% in the case of cinema films (knowing that, worldwide, 20% of the population does not identify as strictly heterosexual). As if that were not enough, only 54% of the LGTBI characters in these films pass the "Vito Ruso" qualitative test, developed by GLAAD (Gay and Lesbian Alliance Against Defamation), and within this underrepresentation, the situation of certain people (trans or bisexual, for example), is even worse.
Furthermore, not all parts of the LGTBI collective are represented in the same way. At this roundtable we have invited scriptwriters and filmmakers who focus their work on the least and worst represented people of the LGBTI community: lesbians, trans people, migrants, the elderly… Most of the time, they are invisible in the audio-visual field or represented in a stereotyped way. To make the diversity of LGTBIQ+ stories more visible, we have invited Zaida Carmona, Ferran Navarro-Beltrán and Elio Colen.
Speakers
Speakers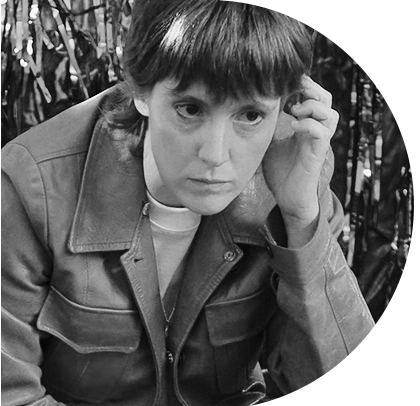 Zaida wanted to be a young promise but as far as "young" is concerned, she is a little late. La amiga de mi amiga is her first feature film project. Before embarking on it, she directed video clips for Monterrosa, Borque and visual pieces for Christina Rosenvinge. Her penultimate adventure is called Son ilusiones, a short film recorded in the strange spring of 2020 (which is not about the virus, it is about love, of course) and which is currently in the distribution phase. With Cristina Pastrana she presents the podcast La amiga de mi amiga (yes, it's a title that she likes a lot and yes, it's also a bollero (dyke) podcast). She works as a Social Media Manager at Filmin.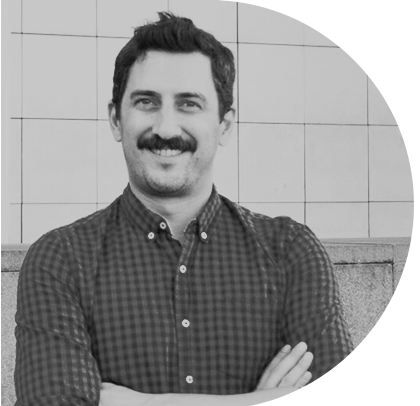 He studied Industrial Engineering and Design at the UPC. After working in graphic design studios, he began his career as a screenwriter and director. He has written and directed the documentary La Generación Silenciosa (2020) and a trilogy of short films: Rosa (2021), Nomeolvides (2018) and La Orquídea (2016), all on LGTBI themes and starring people over 60 years of age, with the aim to give prominence to this group, invisible in a large part of society. He usually works as a graphic artist within the art team of series and films for different movie platforms.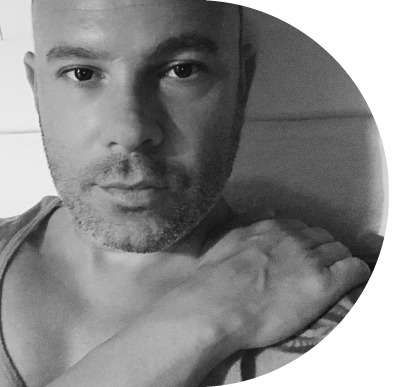 Elio has a Master's degree in Neurolinguistic Programming (NLP) and a Master's degree in Facial Psychomorphology. He has done multiple jobs and researched in different fields such as photography, writing, film, radio and documentary. He has written the novel No cojas ese cuaderno por favor, he is editor of Donovan magazine and producer of the queer party "Canalla". He has made the testimonial documentaries 9Trans and Human Rights, focused on the trans and migrant community, and the series Joyas Queer. He is currently in the process of producing the second season of Joyas Queer and preparing his first photo book.
MODERATOR
Barcelona, 1981. Journalist specialized in cinema. She has been responsible for the press of the Sitges Festival since 2014 and more recently also of other festivals such as the Most – International Wine Film Festival in Vilafranca del Penedès or the open-air film festival Sala Montjuïc in Barcelona. She is a regular contributor to the programs La Finestra Indiscreta on Catalunya Ràdio and Tot es Mou on TV3 as a film talk show host.
FRI 10/06 and SAT 11/06: 5pm at 10pm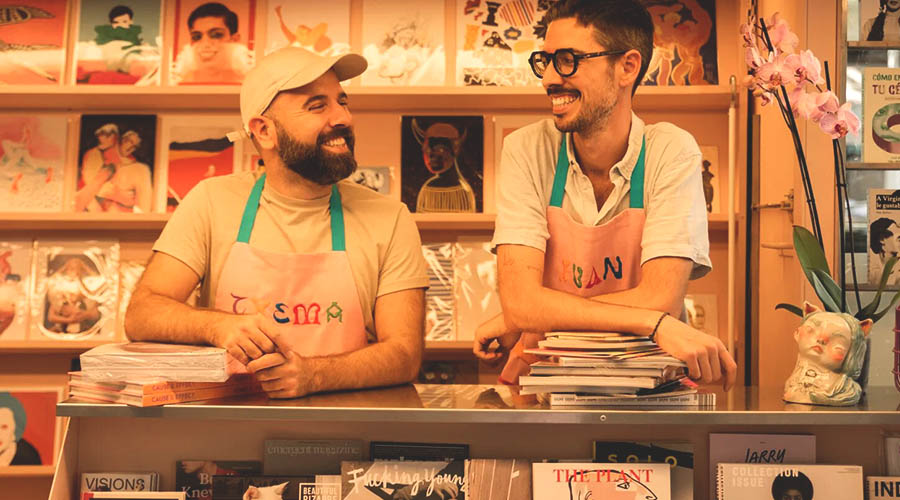 ODD KIOSK
ODD KIOSK is a Queer space that tries to get away from what is considered normal or conventional. Its transformation has been influenced by the ideas and values of recent generations, where being different is not negative, quite the opposite. At ODD KIOSK you will find the best independent magazines and a wide selection of approximately 40 artists who are part of the LGTBIQ+ community. In addition, they also have a small corner of books and fanzines. Selecting each product, they give voice to new artists and designers.
ODD KIOSK will be present at FIREE!! with a selection of its best artists, on:
on the terrace of the FRENCH INSTITUTE
Friday 10 and Saturday 11 June
5pm to 10pm
on the terrace of the FRENCH INSTITUTE
Friday 10 and Saturday 11 June
5pm to 10pm
FRI 17/06 and SAT 18/06 : 5pm to 10pm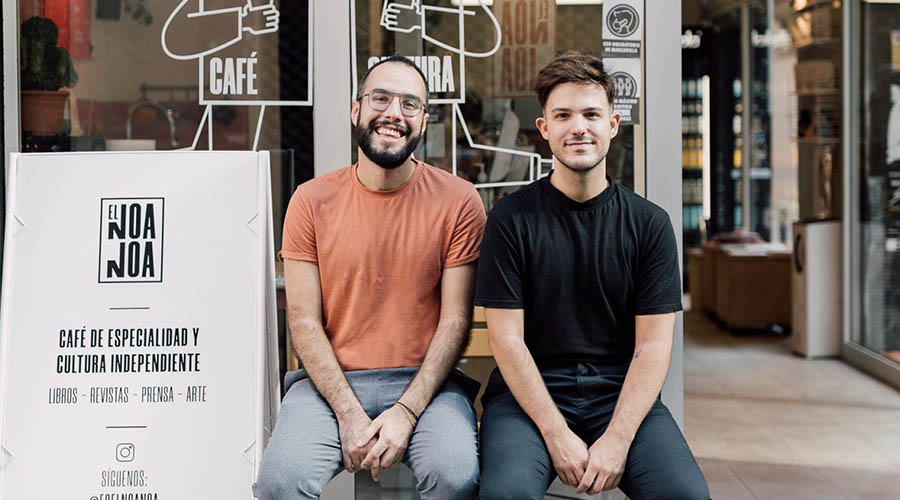 EL NOA NOA
El Noa Noa was created with the intention of bringing independent culture closer to readers, giving a voice to small publishers, self-published authors and emerging artists. Our catalogue is specialized in LGTBIQ+ culture, feminism, poetry, art, illustration and design. We have a selection of magazines, fanzines, art and accessories. In our space we offer specialty coffee roasted in Barcelona by Nomad Coffee. Because we did not find a better plan than to accompany your reading moment or a good conversation with a good cup of coffee.
Noa Noa will be present at FIRE!! with a selection of books and works and specialty coffee, on:
on the terrace of the FRENCH INSTITUTE
Friday 17 and Saturday 18 June
5pm to 10pm
on the terrace of the FRENCH INSTITUTE
Friday 17 and Saturday 18 June
5pm to 10pm